Nandari's Hridayesh ♂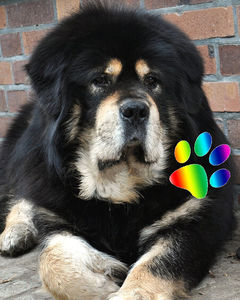 If you trust the translations, located in the Internet, Hridayesh means "King of Hearts". Whether this is true or not, the name is program. Hridayesh is characterized by a very friendly personality. He win the hearts, not just the ladies ones, at first sight. His charm, he owns as a Belgian, nobody can rise again. But he is a Do Khyi and he can activate his guard dog feature instantly, if it is needed.
breeding permission 20.08.2010
Facts ...
Birthday
January 29, 2008
Documents ...
Events ...