Ashtamangala ♂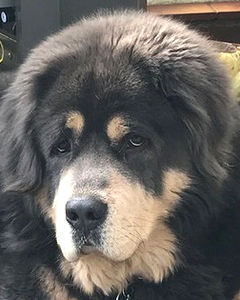 He is the embodiment of a sacred suite of Eight Auspicious Signs of Tibetan Buddhists. And indeed, he exudes a dignified composure and rests in itself. For the sons of the family, he is a very patient game partner. Gently he encountered people and animals. A gentle blue giant who is called by his family Asgam.
stud dog owned by Andreia und Andre Lübbig -Tornesch
breeding permission 10.08.2015 breeding diplom
Zu Besuch bei Antsermu und Asgam
Facts ...
Owner
Andreia & Andre Lübbig
Documents ...
Events ...